Online Employee "In-Out" System
Starting at only $149
Check-In Board™ is an automated version of the "In/Out" board commonly used to show the location and schedule of office employees. Using the computer for this purpose can revolutionize your office and increase everyone's efficiency!

You need to know where each employee is and when they'll be back.

Check-In Board makes it easy!
Quick Links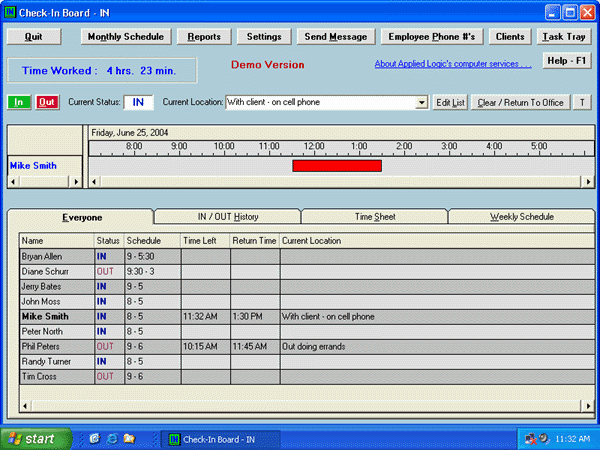 Know where everyone is without leaving your desk!